OUR LADY OF PENAFRANCIA GROUP
Monthly meetings – third Sunday from 11:00am to 2:00pm
Monthly Mass – third Sunday at 2:00pm
Annual Fiesta Celebration – third Saturday of September
The image of Our Lady is enshrined in the church of Our Lady of Good Counsel.
BLACK NAZARENE GROUP
Annual Novena – January 1 – 9
Annual Fiesta celebration – January 9
EL SHADDAI 
Regular Meetings and Prayers – Sundays (2:00PM – 6:00PM)
Monthly Mass – Second Sunday at 3:00PM
LA PIETA GROUP
Regular prayers – every Friday after the 9:00 mass
DIVINE MERCY DEVOTION
We sing the Chaplet of Divine Mercy on every second Saturday of the month at 3:00 PM in the main church.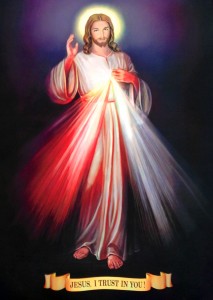 FIRST FRIDAY DEVOTION
Adoration of the Blessed Sacrament in the Chapel from 9:30am. First Friday prayers led by youth from 8:00pm  to 9:00pm in the main church (opportunity for confessions). Adoration of the Blessed Sacrament continued in the chapel until midnight. Mass will be celebrated on Saturday, the following morning at 8am.
OUR LADY OF PERPETUAL HELP DEVOTION
Every Wednesday after the 9:00 mass
ST. ANTHONY DEVOTION
Every Tuesday after the 9:00 AM mass.
ST. JUDE DEVOTION
Every Thursday after the 9:00 mass
FATIMA CELEBRATIONS
Special Mass dedicated to Our Lady of Fatima on the 13th of each month (May to October) at 7:30pm. During the candlelight procession, the  Rosary is said in several different languages. After the procession there is a special Benediction inside the church with the Blessed Sacrament.
SIMBANGABI MASSES
Starts December 16 at 7:30 PM